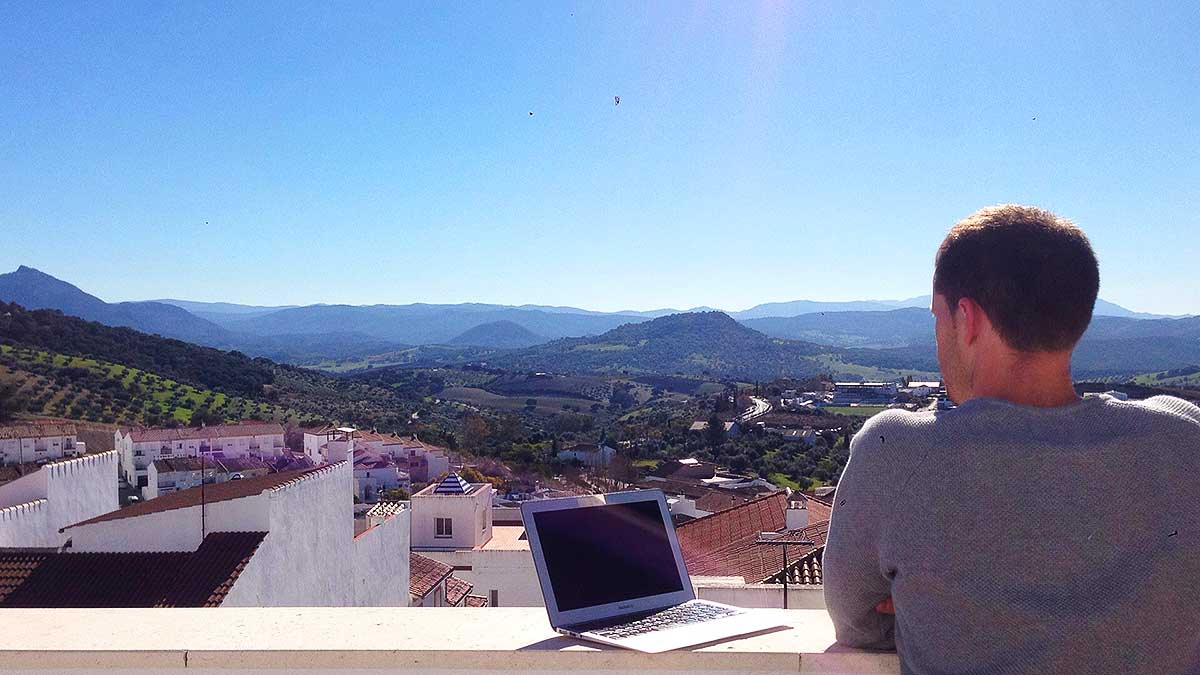 I've been asked how to become a web designer or developer enough times to have an Evernote doc with my copy and paste answer.
It seems I'm asked most often how to get a web job less because those asking are dying to learn web design, and more because remote working seems very attractive. Designing and developing for the web can be very successfully done from anywhere in the world, while your employer or client is based in a totally different time zone and place. It gives a huge amount of autonomy.
When it comes to learning, motivation is obviously a huge factor in doing it successfully. So if a remote working lifestyle is the goal, but turns out you hate web design, then the path to becoming a web designer is likely going to be one of suffering and struggle.
I started making sites when I was around 15. I made sites on skate boarding and Final Fantasy. I loved it and still do. So I started learning because it was fun, and it turned into a career I truly enjoy. I'm super fortunate I fell into it, largely thanks to my uncle Con who bought me a dial up modem so I could connect to the internet way back when.
Nowadays, I work remotely for an awesome company based in California. I work from home primarily, and I've lived in and worked in Denmark, Slovenia, Belgium, Bulgaria, as well as two locations in Spain. Remote working can be as good as it sounds. Freedom of location, no commute and working opportunities not limited to your immediate surroundings.
1. Get the Skills
This list is by no means comprehensive.
Learning Resources/Courses:
A Book Apart:
A Book Apart publish short awesome books.
I recommend:
JavaScript for Web Designers
CSS3 for Web Designers
HTML5 for Web Designers
Responsive Web Design
Mobile First
For asking questions:
Stackoverflow
Also, google is your friend, stuck on something, google it… like 'stack overflow how to create a loop in php' – and you'll find answers.
A Phenomenal Resource
PHP
Be cautious of:
2. Get Work
Published by